Ya know, I never really thought I would be one to endorse products, but thanks to David, I have found a gem I need to give a plug. Eh, maybe not the best choice of words...
I had a little problem with the commode, in that it became stopped up. Terribly. Messily. Yucky. I tried the plunger several times, to no avail. I called Elizabeth to ask if David could recommend a plumber in the area. I mean, this is not a problem that I care to have a family member try to come take care of. That's toooooooo big of a favor to ask.
He recommended that before I go to the expense of a plumber, to try an air powered plunger. Who knew there were such things??? Not me. I googled it, about the same time that Elizabeth was googling it, and we each discovered they were reasonably priced, and available at the local big box store (Lowe's, in this case). I initially thought, ewww, this is going to be messy. But surprise, surprise, it wasn't bad. It has the pump action of maybe a bicycle pump, or a syringe. Stick it down to the drain hole, pump it a few times, and wah lah, it's flowing free. All for $9.95 plus tax. What a deal. And, it has an additional small suction cup that allows it to unplug sinks. Of course, you do want to clean it mightily with bleach water after using.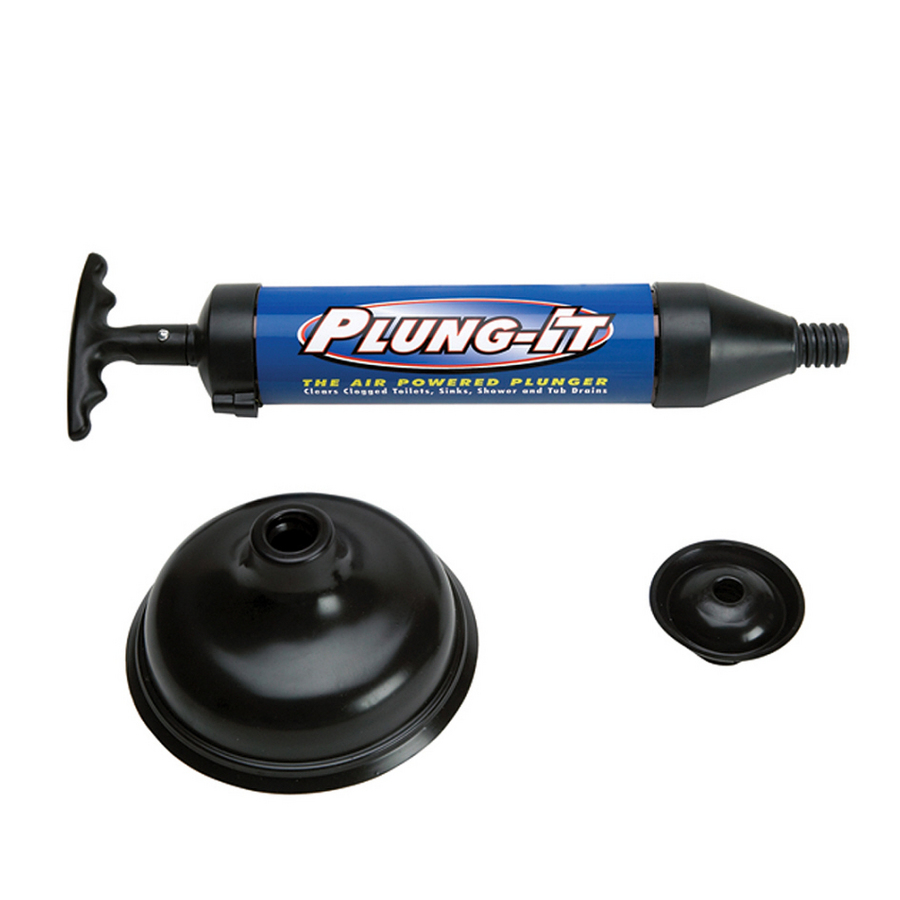 So there's my endorsement of the day. The official name is the Plung-It, made by Cobra. Not a bad thing to have in your arsenal of supplies.